05 Sep

Ribs & Burgers 5th Birthday!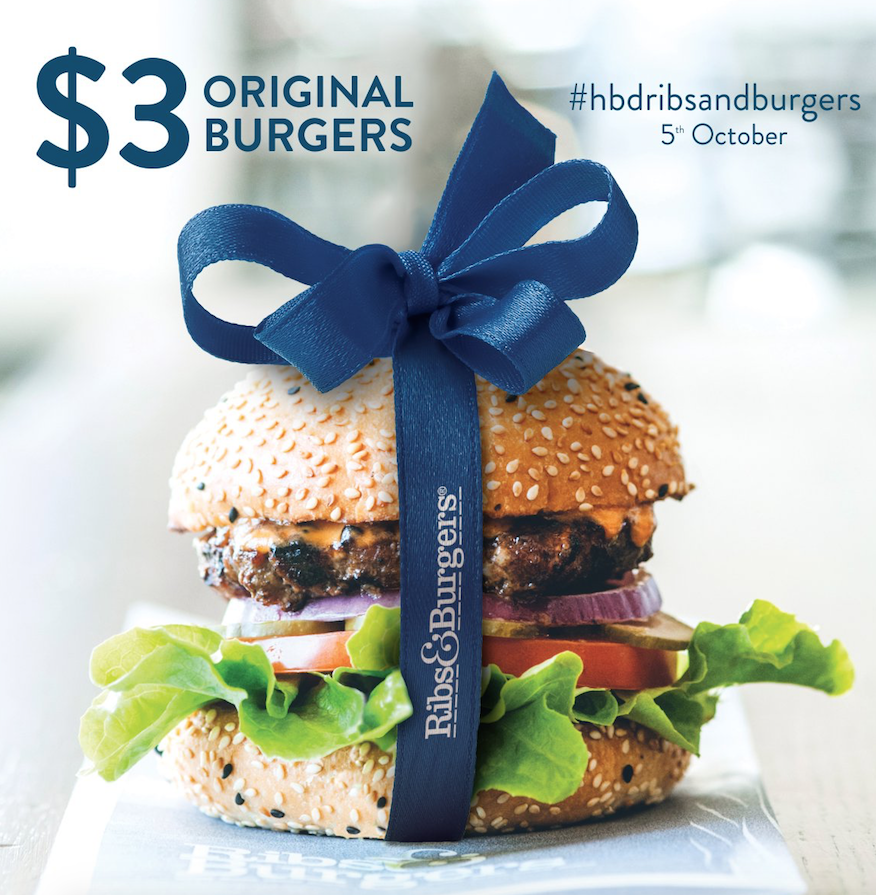 WEDNESDAY 5 OCTOBER 
RIBS & BURGERS 5TH BIRTHDAY IS COMING THIS OCTOBER!!
In celebration, they would like to offer all customers $3 ORIGINAL BURGERS all day!
Head on in to Ribs & Burgers Central South Morang for this one-off special offer.
For more store locations or pick-up/delivery orders you can visit their website here.