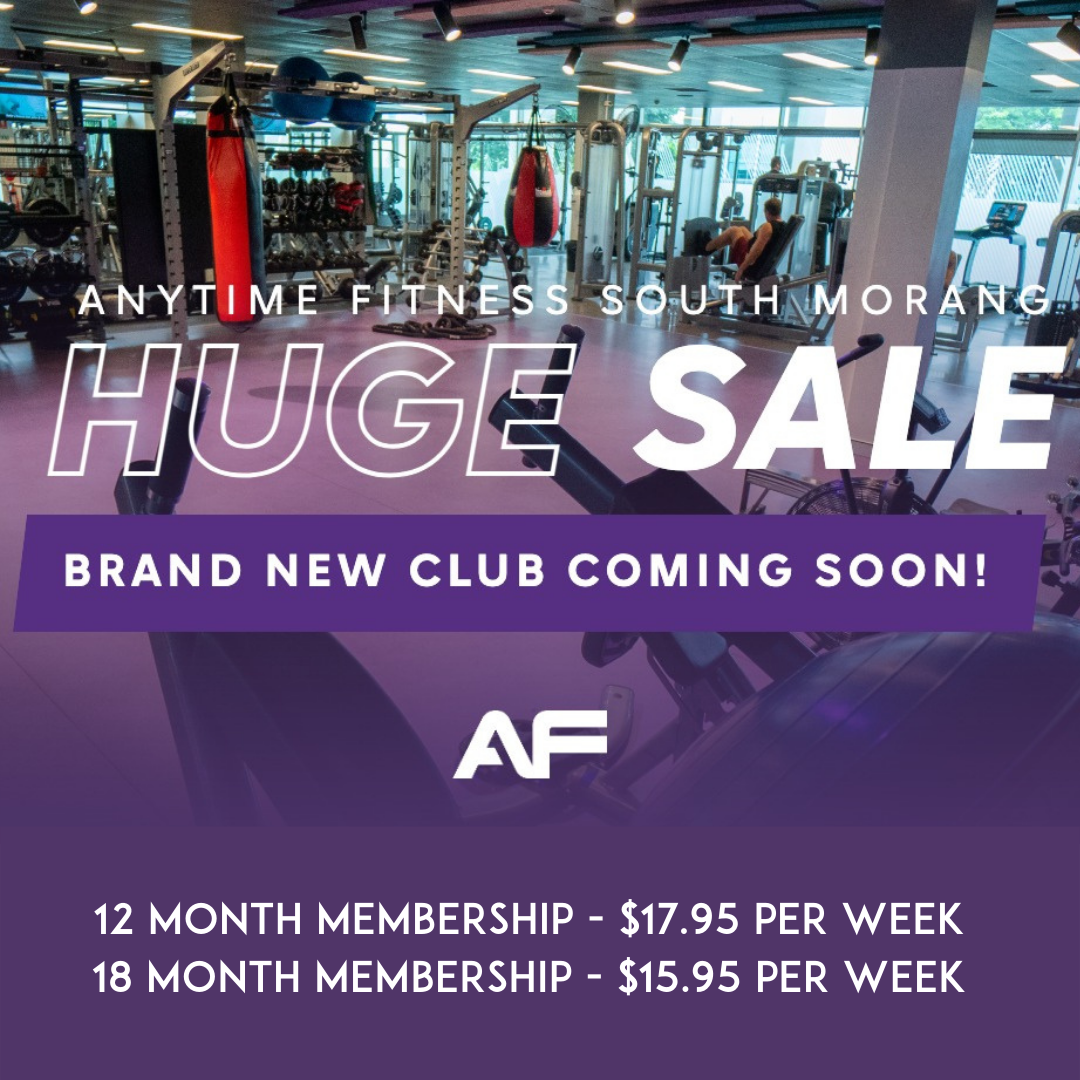 20 Apr

Anytime Fitness opening at Central South Morang

Exciting news! Anytime Fitness is opening at Central South Morang on 30th April 2022! To celebrate, Anytime Fitness South Morang have some great special offers available now for a limited time only.
Offers
Their two introductory offers are:
12-month membership: $17.95 per week
18-month membership: $15.95 per week
Both membership options include:
-$0 Joining Fee (Saving of $99)
-Once off Access Key fob for 24/7 access $79.95
-Access to Weekly Small Group Training classes
-Access to two Fitness Platforms. AF Health Hub which provides live Zoom Workouts, Nutritional recipes and Fitness articles.
-Free Merchandise Pack which includes string bag, protein shaker and microfibre gym towel.
-1 Complimentary Personal Training Session
-Ongoing support from the club
-24/7 access to 100+ Clubs in Vic and 4500+ Worldwide
-Community base gym
-One of the biggest Fitness facilities in the area with 500+ Squares for all kind of fun fitness activities
For more information about these offers call the team on 0481 300 521 or visit their website. Terms and conditions apply.
About Anytime Fitness
Anytime Fitness at South Morang is a welcoming fitness club with a supportive team of staff and club members. No matter what your fitness level or goal is they are here to help you. This is a brand-new gym with new state of the art equipment to match. You'll find them near Decathlon at Central South Morang Shopping Centre. See the team at their location or give them a call on 0481 300 521 to have a chat about how they can help you.
To keep up to date with more retailer updates, news, events and giveaways, follow us on Facebook and Instagram.