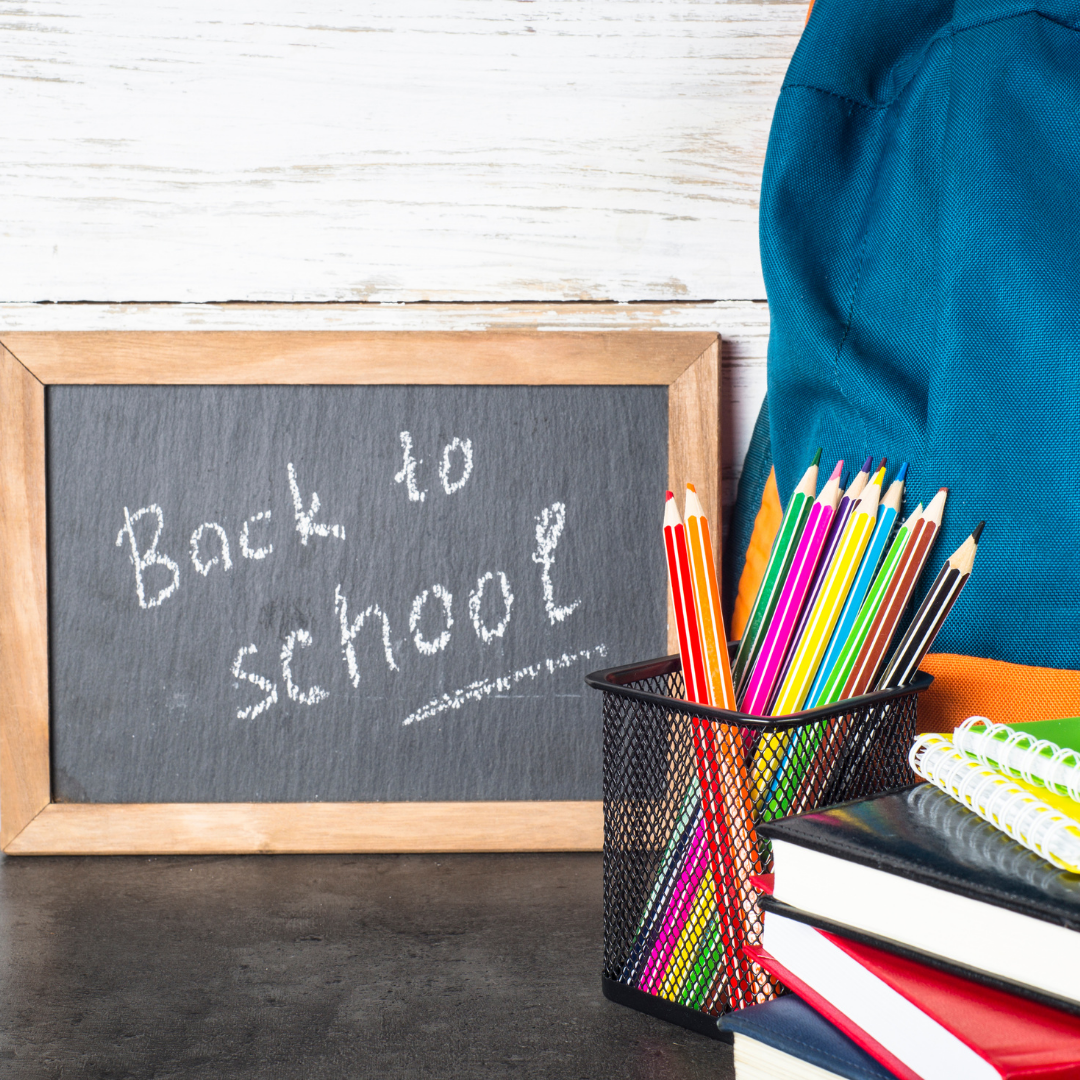 14 Jan

Back To School Checklist

Ah yes, it's that exciting time of year … Back to school! With this time of year there's usually a mix of excitement, nerves and sometimes a mad rush to get ready for the first day. You might even have a new preppy starting this year and be new to the back to school lead up. Hopefully our checklists, tips and lunch ideas below make things a little easier for you!
1. Backpack Checklist
We all know that there are the normal key items that need to go into school  backpack every day, but for some reason you need to repeat it to your child every year – or in some cases – every day! To help your child be more responsible for their school bag and what they need every day, and to take the stress out of you having to remind them every day, you could create a backpack checklist and stick it to the fridge for them to check each morning. Of course it'll vary between primary school and high school but your backpack checklist could include:
Lunch box
Drink bottle
Reader pouch
Pencil case
Books
Digital device
Homework
Library books (and the day they need to be taken to school)
Umbrella or raincoat
Jumper
Sports uniform (and the day it needs to be taken to school)
Sunscreen
Hat
If you need to stock up on some new school supplies pop in to Dollars and Cents and Woolworths.
2. Lunch box snacks
It's always exciting for the kids seeing what's new in their lunch box but it can sometimes be difficult trying to come up with new ideas. If your child still loves a sandwich, you can pick up their favourite deli meats from Tasman Butchers, and other fillings from Woolworths. If your kids get bored of their lunch pretty quickly or enjoy trying something new, then you'll love Woolworths' great back to school recipes.
Some of our favourite lunchbox ideas from Woolworths are:

To make fruit a bit more exciting cut slices of watermelon, apple or another suitable fruit and then use cookie cutters to cut them into fun shapes. You could even use the cookie cutters to make fun sandwich shapes. You'll find all your favourite fruits and vegetables at Central Fresh Market.
3. Organisation tips!
Don't forget to check that everything is clearly labelled.
Mornings get busy quickly so get yourself ready first. This can help reduce that morning stress and also means you're ready to head out the door as soon as that last school shoe is on!
Make lunches the night before – It'll give you one less thing to do in the morning!
Encourage the kids to make their own lunches. You can work out creative ideas together to keep the lunch boxes fresh, but having them pull it all together helps motivate them to eat what they spent time making too.
Sleep – we all know it, but sleep helps us approach the day with a better outlook – don't forget your own self-care and your own sleep!
Get out your diary, the family calendar, whiteboard or the reminders app in your phone and pop in all the important school dates and events for the term or year so you're prepared for what's ahead.
If you're looking for more ideas on how to get organised for back to school, checkout this list from Kidspot.
4. Ask the kids
Talk to your children and ask them questions such as  what they like about going back to school, what they are looking forward to and how they want to be involved. This can help make the transition out of holiday mode to back to school easier. Some may be excited to pick out a new lunchbox and others may be nervous to meet their new teacher or classmates. Talking about their first day back is a great way to help alleviate nerves and make your first day easier as well as theirs.
To keep up to date with more news, ideas and giveaways, follow us on Facebook and Instagram.