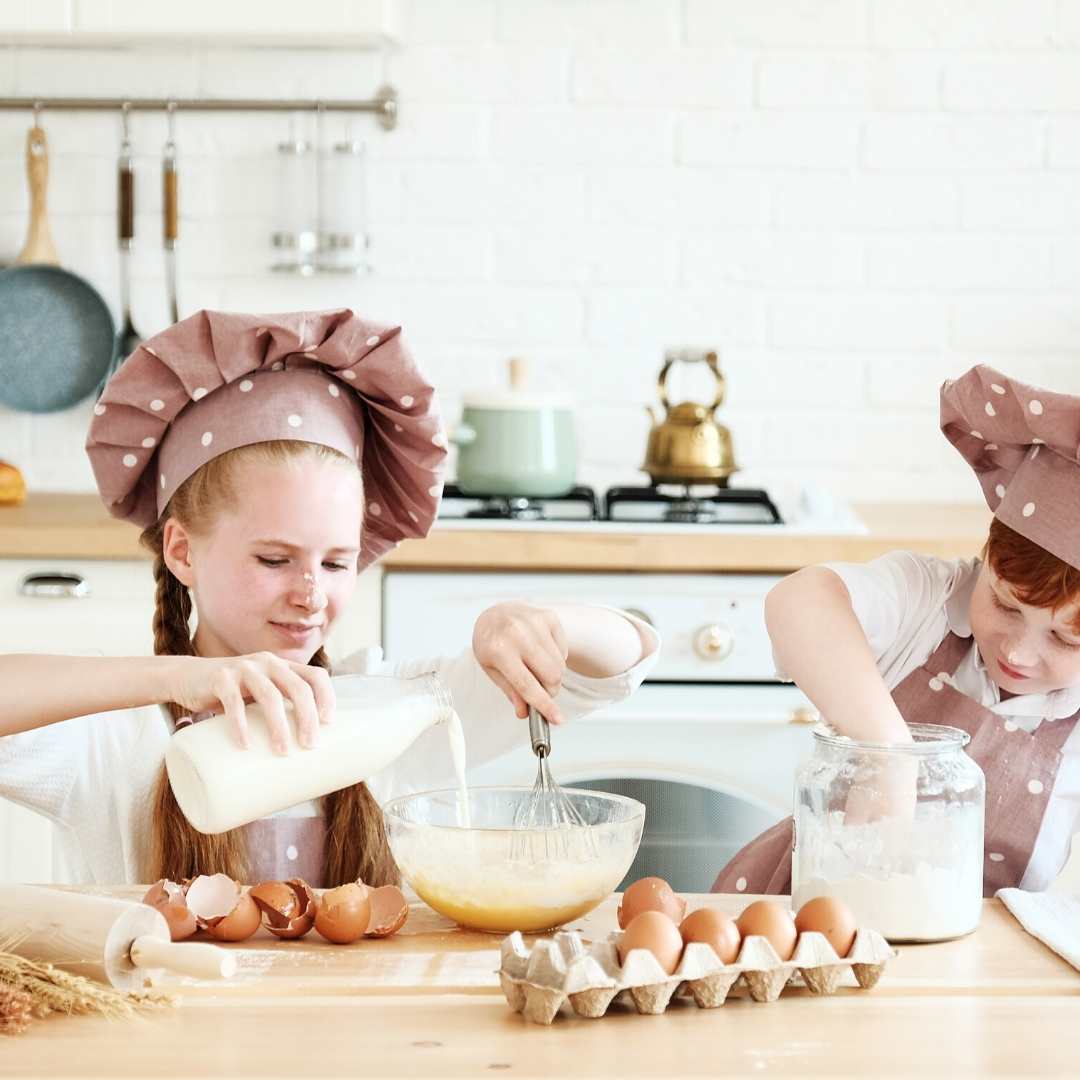 01 Apr

ENTERTAINING THE KIDS WHILE WORKING FROM HOME!
---
The school holidays have come sooner than we planned, and you may also be trying to work from home. If you're wondering how to keep the kids busy and occupied for the unforeseeable future, we've got some great ideas on how to spend your time and keep everyone busy, no matter how old they are!
How to survive at home, with kids (while working!):
Schedule & routines!
No matter how organised or disorganised you think you are, our normal daily lives are framed by schedules and routines. Most mornings look the same, you get up at a certain time, do the same things, and then you drive the same way to work after dropping the kids off at school.
But now with everyone at home it may be very easy to slip into some lazy bad habits. So before that happens, create a schedule for your work day that includes start times, lunch breaks, and finish times. Get up, shower, have breakfast at the same time you normally would. Make your 'To Do List' of tasks you need to get done as you would in the office.
By creating a temporary normal routine for yourself will make life a lot easier, you will be more productive and when things do go back to normal (and they will) returning to work won't be as hard.
Once you are sorted, now it's time to create a schedule for the kids that includes in-door and outside activities and household chores. Blocks of time for reading, puzzles, drawing, educational games and exercise are great ways to fill the days. Continue making their healthy school lunchboxes per usual as this will allow you to know what they are eating – and not spend countless dollars on snacks or spend time washing extra dishes all day.
At home activities for kids of all ages:
Cooking:
Cooking is a great skill for kids to continue working on at home. Depending on their age and skill level may depend on whether they can do this on their own, or need assistance during your breaks, or may depend on the recipe chosen. One of our favorites at this time of year is the trusty Anzac Biscuit!
You can order ingredients from Woolworths Central South Morang online to be delivered to your door or when heading out to buy your essentials grab some extra recipe ingredients then.
Ingredients
1 cup desiccated coconut
1 cup brown sugar
1 cup rolled oats
1 cup plain flour
1/4 cup butter
3 tbs Golden Syrup
1/2 tsp baking soda
2bs boiling water
Method
Combine dry ingredients in a mixing bowl. Melt butter and golden syrup in a large saucepan over low heat (or in a microwave for about 1 minute on high). Mix backing soda with boiling water and stir into the melted mixture, then pour into the centre of the dry ingredients. Mix to a moist but firm consistency.
Drop slightly rounded teaspoons of mixture onto a greased biscuit tray and press flat with a fork dipped in flour.
Bake for about 15 minutes in a moderate oven. Cool on a wire rack. Store in an airtight container. Makes approximately 30 delicious aussie anzac biscuits.
Craft:
Craft is a great way for kids to explore their imagination and keep them entertained for a period of time. Choose activities that involve little-to-no supervision and let their creativity run wild. Dollars and Cents have a great variety of craft activities, or other supplies can be purchased from Woolworths at Central South Morang. Please pre-plan and shop as quickly and efficiently as possible when heading out during this time of social distancing.


Supplies:
Empty 2-liter soda bottle
Permanent Texta
Box cutter
Scissors
Foam paintbrush
Acrylic paint
Permanent marker
Potting soil
Small plant
Instructions:
Remove the label from your soda bottle, scraping off all the sticky residue.
Draw an animal shape on the bottle with a marker.
Use a box cutter to poke a slit in the bottle, then cut out the animal with scissors. Optional: Use the box cutter to create small drainage holes on the bottom of the bottle.
Wipe off the dry erase marker.
Coat the bottle with acrylic paint, then let dry.
Create your animal's face with paint pens and permanent marker.
Let your completed bottle planter dry completely.
Pot your plant with high quality potting soil.
Science:
Science is a great activity to get kids brains ticking over! How does that work? Why did it do that? And allowing them to run different experiments to see how things have changed. Science is a great activity to get kids brains ticking over! How does that work? Why did it do that? And allowing them to run different experiments


Ingredients
Plastic cup
Water
3-4 Tbs of baking soda at least (we usually do 4-6 which makes it extra foamy and will do 2-3 eruptions)
1 tsp of dish soap
50 mls of Washable Paint, depending on the intensity of the color desired
1 cup of Vinegar to start with per eruption…then they'll be asking for more 🙂
Location: an area with pea gravel, sand, or dirt
Start off by combining the "base ingredients." Put the water inside of the plastic cup. Fill it about 2/3 full.  Add the baking soda, dish soap, and washable paint. By using washable paint, you don't have to worry about any staining on the rocks (or little fingers) that food coloring might cause. I tried liquid watercolor as well, but it doesn't work nearly as well as the washable paint.
While you mix the base ingredients, have the kiddos make a mound out of pea gravel (or you could certainly do this with dirt). Once you have a mound, put the cup on top of it, and turn it into a mountain.  How easy is that!
We hope these ideas gave you some inspiration for what to do with kids at home over this time period. Be sure to tag us on Facebook or Instagram if you end up doing any of these activities, we would love to see them.
Many of our retailers are currently still open, so please support small local businesses where possible over this time – but we kindly ask that you adhere to social distancing guidelines, health and hygiene regulations and order online if able.