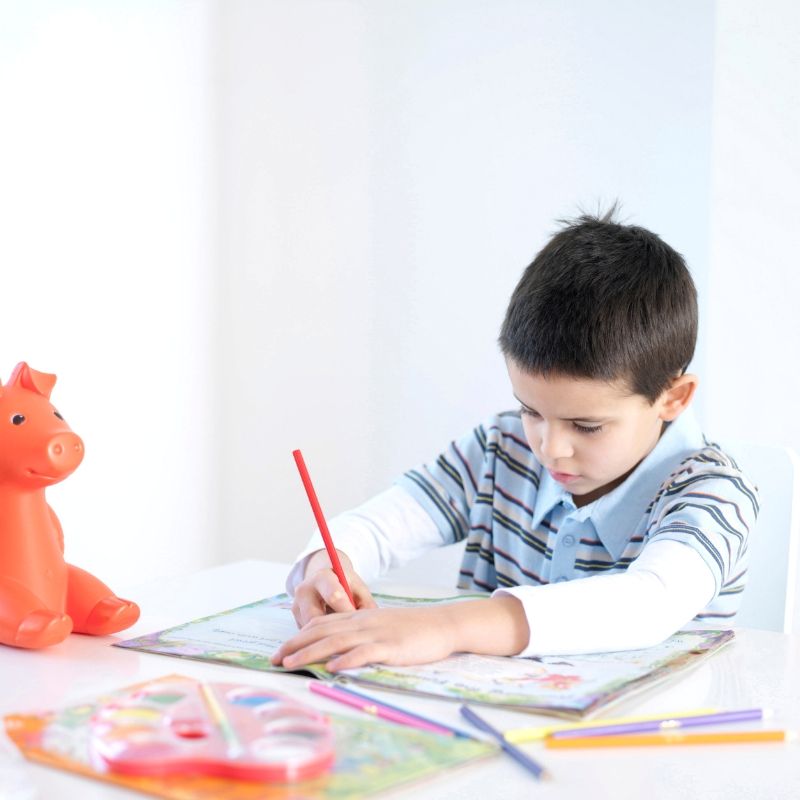 01 Jul

How to entertain the kids these winter school holidays

Winter can be a tricky time for parents to keep their kids entertained with inclement weather and cabin fever setting in when playing outside isn't an option.

Don't stress, we have some activities you can plan to entertain the kids these winter school holidays both in and out of the home.
Home comfort activities
When heading out for the day isn't an option and you want to entertain the kids without breaking the budget, the following ideas can help pass the time, and keep parents' sanity in check!
Have a craft day
Visit Dollars and Cents at Central South Morang to pick up some paintbrushes, art paper, and all things crafty for an arts and craft day. Brainstorm with your child what they want to make to ensure their interest doesn't wane, clear the table and let your kids use their imagination to create something fun!
Have a bake off
Get your kids busy in the kitchen creating and baking up a storm. Kids love to bake and decorate things like cupcakes and cookies and of course – eat them! It's a great way to engage them in cooking, learning about ingredients and quantities, cooking safety and using their imagination to decorate.  Sweet sugar belle has some great free cookie templates you can download and print to create all different cookie shapes. A visit to Woolworths will get you what you need in the way of ingredients to start baking and decorating!
Mini science experiments
Imagine the excitement on your little one's face when you turn your kitchen into a little mini science lab. There are some great, safe and fun activities you can do from the comfort of your own home with ingredients from your pantry to keep your kids entertained and learning at the same time. Kidspot have a great list of DIY science experiments you can do at home. Our favourite is the home-made lava lamp!
Out and about
If you've had enough of staying at home, we have a list of activities to keep your kids (and parents too) entertained these winter school holidays.
One of Australia's finest passenger carrying railways – the beautiful surroundings, parks and train rides are a haven for kids to have some fun. So, pack a picnic lunch, some winter weather gear and enjoy a day out here. Train ride tickets are only $3 per person and children under 2 are free!
Scienceworks has something for kids of any age, from little toddlers to high school aged, everyone is sure to have a good time. From enchanting play areas, to movement stations, planetariums and Lego displays – the whole family will be entertained. Save this trip for a rainy day!
Let the kids run around and explore farm life, interact with animals and rare breeds and enjoy some school holiday activities on offer. Pack a picnic lunch or enjoy a bite to eat from the farm café. A great day out for everyone!
We hope this list helps keep your kids entertained these winter school holidays. Follow us on Facebook for more handy tips and news from Central South Morang.