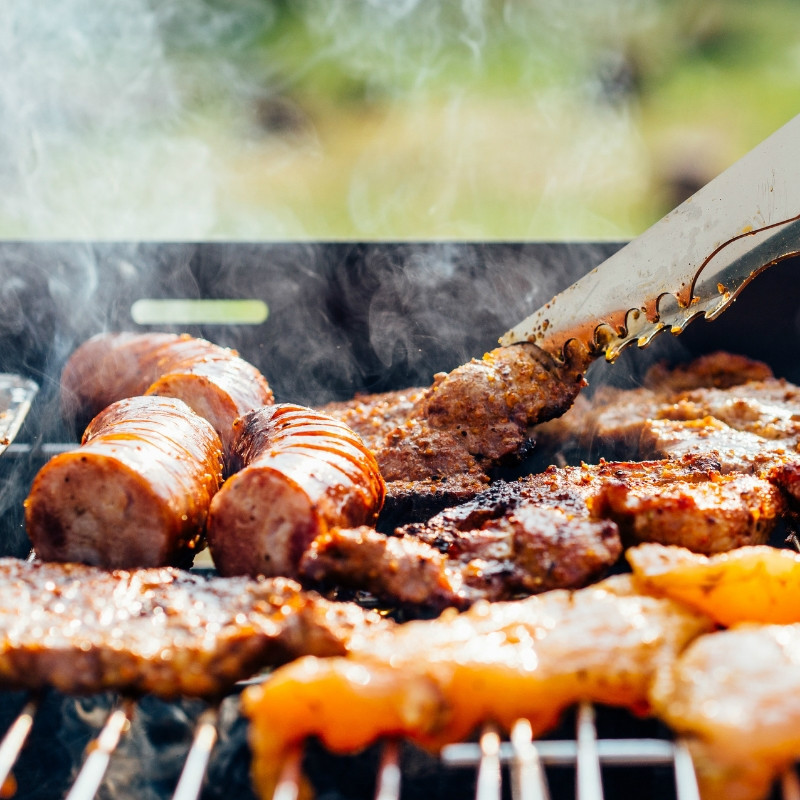 04 Sep

How To Host The Best Grand Final Day BBQ!

The AFL grand final is at the end of the month and it's going to be a big one! Are you hosting a grand final day BBQ at your place? There can be a lot of pressure  if you have decided to have friends and family around on Grand Final Day. You need to consider food, drinks, decorations, seating, and most importantly – the TV/screen set up! It's best to get organised so that everyone enjoys themselves on the day and there's no complaints about the lunch options or not being able to hear the TV. Get organised and make this year's Grand Final Day BBQ the best yet with these tips:
Head down to Tasman Butchers!
Figure out what you want to cook on the day and write a shopping list. Check out Tasman Butchers' website for some great recipe ideas and to view their product range before you head down to Central South Morang. Figure out how many people are coming and buy a little extra meat so nobody goes hungry. It's also good to have a vegetarian option (other than side salads) if any of your guests don't eat meat – you can get vegan sausages at Woolworths.
Prepare fresh home-made salads.
At Central Fresh Market, pick up a range of fresh vegetables and prepare 2 or 3 different salad options. You can't go wrong with classics like coleslaw, potato salad and Greek salad. Everyone loves them and they go great with barbecued meat. If you're feeling fancy, throw something a little different into the mix. A great one is roasted pumpkin, capsicum, walnuts, lettuce and feta. Drizzle a little olive oil and balsamic vinegar on top and wow your guests!
Provide some refreshments!
The best way to make sure everyone has their beverage of choice is to make the BBQ BYO. But, it's always nice to provide a few drinks for your guests. If your planning on continuing the Grand Final celebrations after the game, pick up some ingredients for cocktails from BWS. Serve the cocktails in some cute paper cups from Dollars & Cents and you have yourself a party!
Treat your friends and family with dessert!
Top off the day with a dessert that everyone will love. What better than a classic Aussie Pavlova for Grand Final Day? Grab some fresh fruits from Central Fresh Market and some eggs, cream, vanilla extract and sugar from Woolworths.
Decorate!
While you're picking up all the food and drinks you'll need for your Grand Final Day BBQ, grab some decorations at Dollars & Cents! Get everyone excited about the game and decorate your space with the footy colours of the team you're barracking for.
You can find all you need for a great Grand Final Day BBQ at Central South Morang! See our full list of retailers here.
Got any more tips for hosting a great AFL BBQ? Tell us on our Facebook page! We'd love for you to share your tips and tricks with other Central South Morang shoppers.