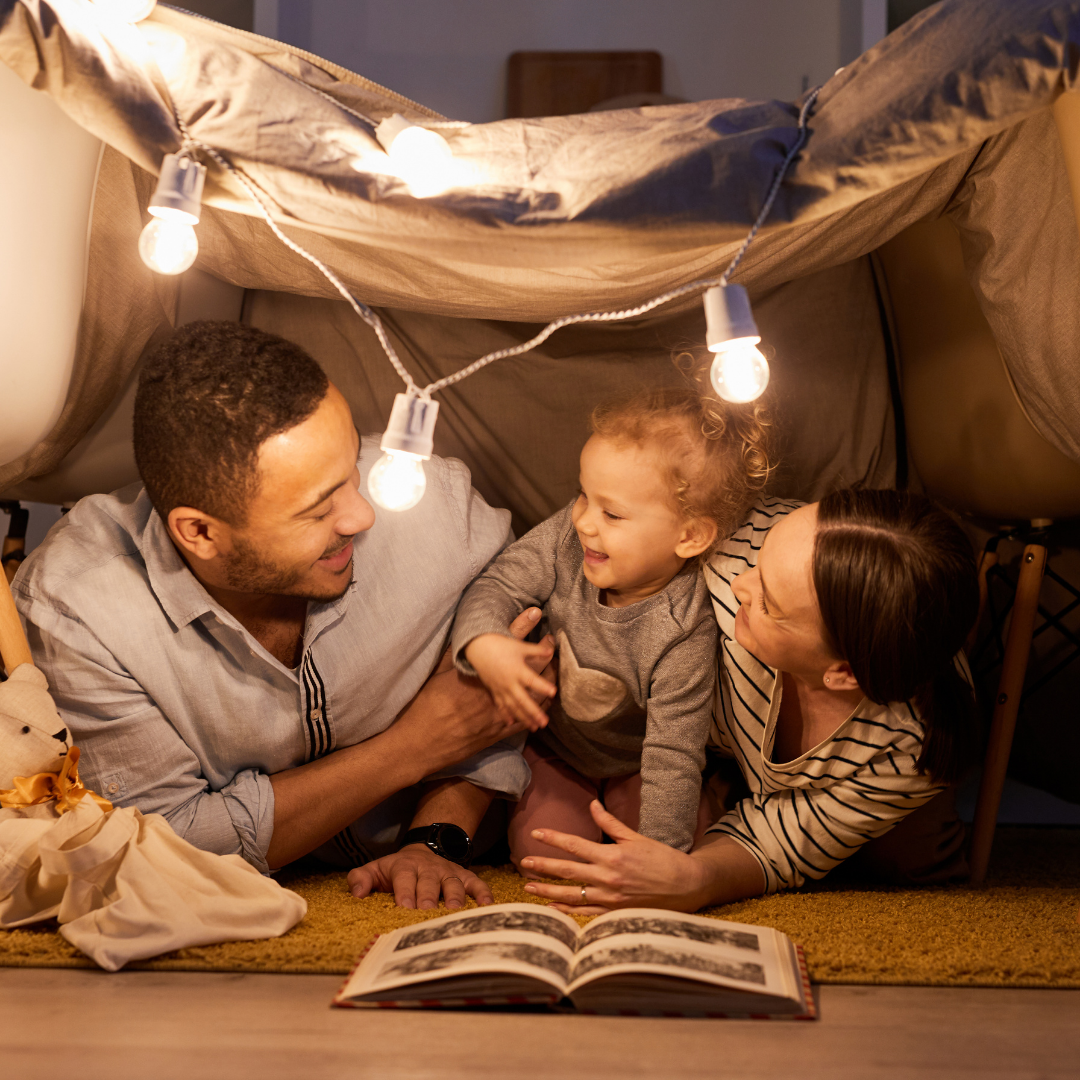 11 May

Ideas for spending the Long Weekend at home from Central South Morang

The long weekend is coming, and we have created a list of ideas to keep the whole family entertained at home.
Camping Night
Turn your living room into an amazing camping experience that the kids will love!
To create a tent, gather a couple of sheets, blankets, or doonas to pop over the top of two parallel chairs, or use any other furniture you can pull together to create a frame.
Get the kids to have a look around the house for things that they would take camping such as torches, sleeping bags and pillows to pop in the tent.
A great activity to do while camping, is to play card games and board games together. Let the kids pick their favourite games to bring in the tent to play with the whole family.
If you have a smart TV, a clever way to bring this camping experience to life, is to put on a video of a fire from YouTube.
For dinner, why not have a traditional camping BBQ? Tasman Butchers has a range of sausages and burgers perfect for a delicious BBQ. A simple salad made with veggies from Central Fresh Market and dressing ingredients from Woolworths will make the perfect side dish. Another idea would be to cook up any other camping favourite meals your family have.
Movie Marathon
How about having a movie marathon with the kids? Let the kids pick some of their favourite movies to watch and snuggle up on the couch for some family time. For an easy dinner or lunch on the couch, order some takeaway from Red Rooster. If you are after some great treats for the kids, check out Australia's Best Recipes movie night snack ideas here.
Family walks and bike rides
The long weekend is a perfect time to go for a walk or bike ride in some of the great parks in South Morang. Attractions Melbourne have some great places to explore in South Morang.
We hope this list helps you have a great long weekend. For more tips and news, follow us on Facebook and Instagram.