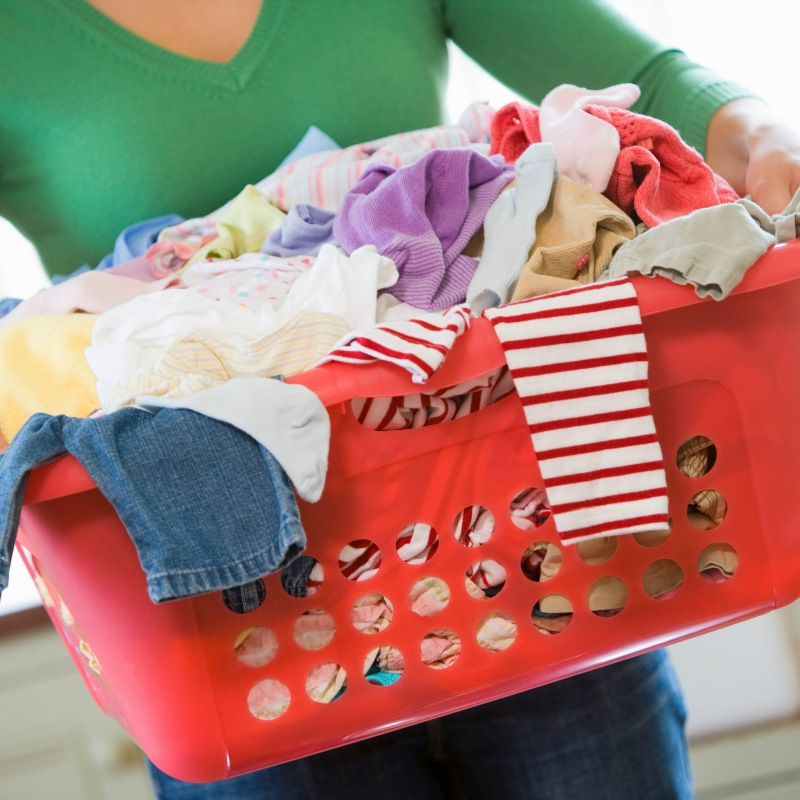 08 Feb

Laundry Day Hacks

There is no need to dread a visit to the laundromat anymore, our simple laundry day hacks will have you sorted and entertained, all while your clothes are in good hands.
1. Sort before you go
To avoid spreading your dirty laundry all over the laundromat and risk missing the next available washing machine in line – sorting out your clothes at home is a time saving exercise. Sort out the light from the dark clothes and any delicates that need special attention. Put them in separate bags and all you do at the laundromat is simply load the machine and turn it on!
2. Use garment bags
If you prefer to keep your undergarments unnoticed -then before you leave home, pop them all in a discrete garment bag to go undetected! No need for any embarrassing run ins with people you may know.
3.Laundry Day – Care Symbol Reader App
Are you unsure how to decipher some of the picture codes on your garment labels? Instead of spending hours trying to decode the message, the laundry day app is here is tell you exactly what to do. Using the app, you simply scan the label with your phone and you will receive easy instructions on how best to wash that item!
4.Use Bi-carb Soda to brighten your clothes
Bi-carb soda is a nifty addition to your laundry due to its ability to boost the cleaning and deodorizing power of your detergent. And the result? Adding ½ cup of baking soda to the wash cycle can create whiter whites and brighter colours as well as increasing the potency of bleach so you don't need to use as much.
5. Wi-Fi to make time-fly
Modern laundromats will have free wi-fi to help pass the time so there is no need to watch your spin cycle for entertainment anymore – as mesmerizing as that can be. Spotify even have an "At the laundromat" playlist to provide some uplifting tunes.
Coming soon to Central South Morang:
Eco Laundry Room!
At Eco Laundry Room, you'll be able to get your washing done in no time with their high-tech Tesla washing machines!
Plus, you can use their FREE WiFi while you wait for your washing to be ready!
Follow the Central South Morang Facebook page for all of our latest news!