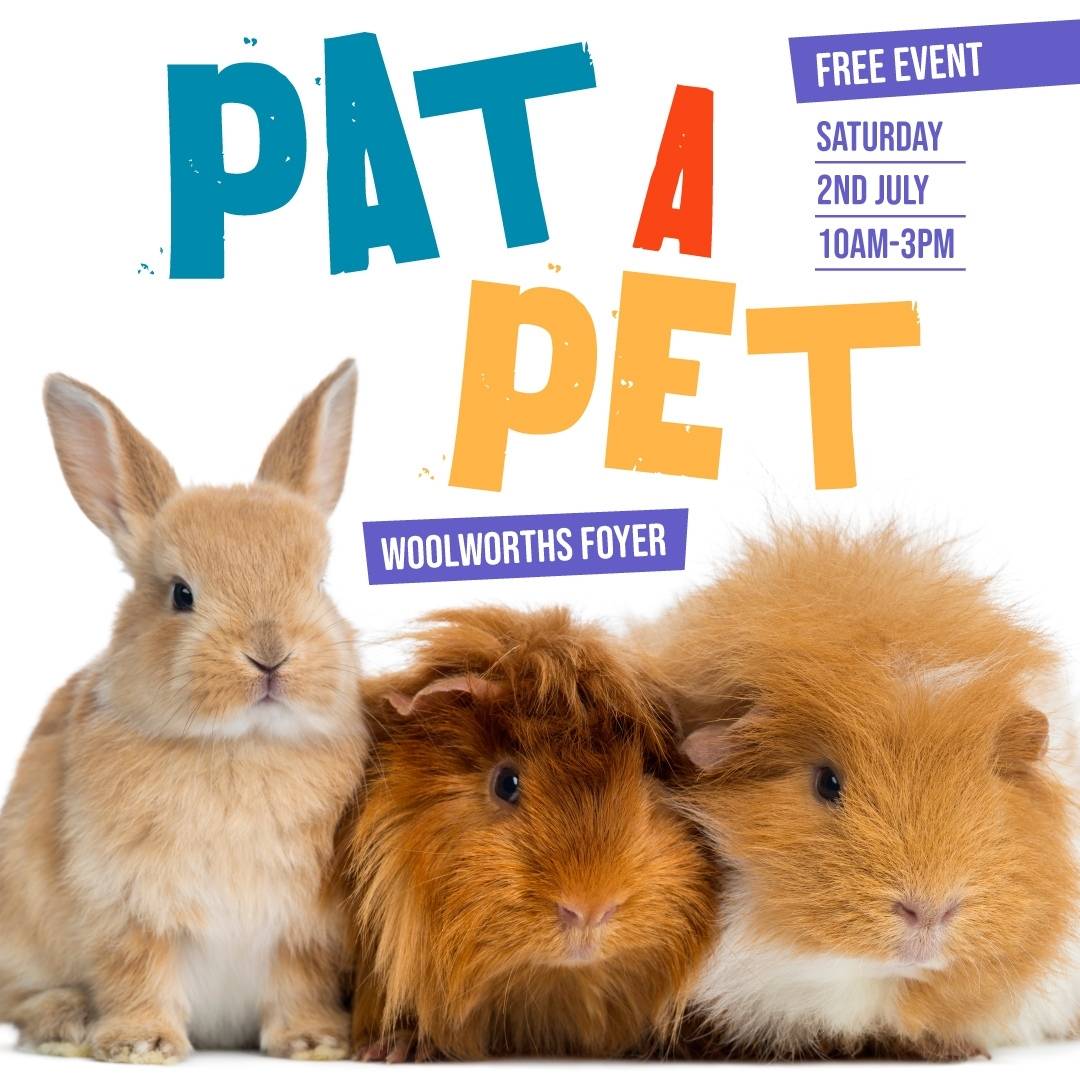 18 May

Join us to Pat a Pet at Central South Morang

Join us at Central South Morang for Pat a Pet day! On Saturday 2nd July we will have a visit from some furry friends from 10am to 3pm. You'll have the chance to hold, pat, feed or just wave hi to the wonderful guinea pigs, rabbits and chicks.

Perfect for some FREE entertainment, and a chance to get up close and personal with some mini pets in a safe and controlled environment.

Date: Saturday 2nd July 2022

Time: 10am – 3pm

Where: Just out the front of  Woolworths

Age: Suitable for all ages

No need to book, just pop down to Central South Morang Shopping Centre for some FREE fun!