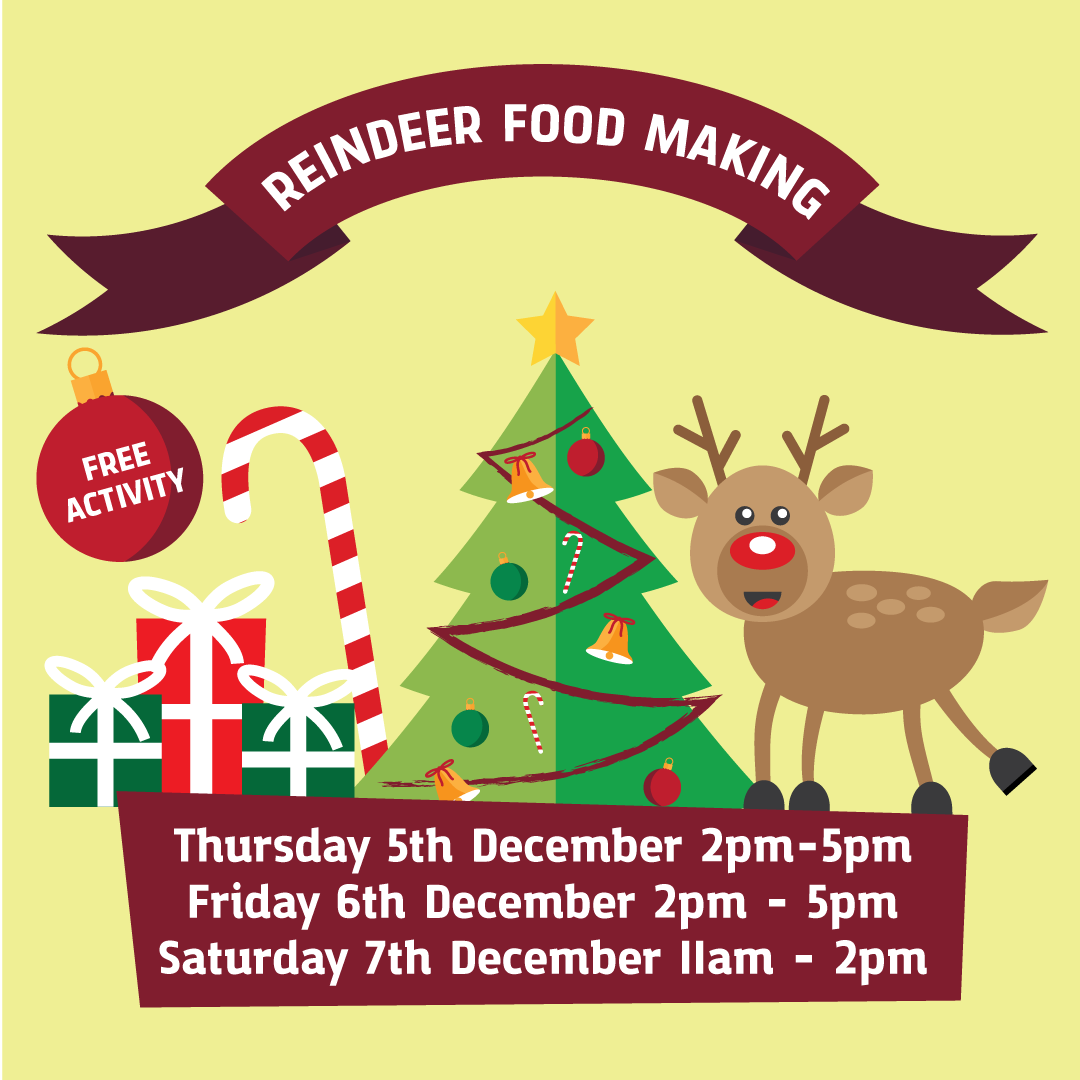 26 Nov

Reindeer Food Making – Free Kid's Activity

To celebrate the festive season, Central South Morang Shopping Centre are holding a FREE kids activity at the centre from the 5th until the 7th of December!

Kids can come along to the centre from Thursday the 5th of December until Saturday the 7th and make reindeer food to put out for Santa's reindeer on Christmas Eve.

Activity Dates:
– Thursday 5th December, 2pm-5pm
– Friday 6th December, 2pm-5pm
– Saturday 7th December, 11am-2pm

There'll also be a festive photo wall set up in the main foyer from the 25th of November until the 8th of December that will be open to anyone to come and get a fun photo in front of! Perfect if you want to get some festive photos of the kids! Remember to tag @centralsouthmorang in any photos you upload to Facebook or Instagram!

Have a very merry Christmas at Central South Morang!