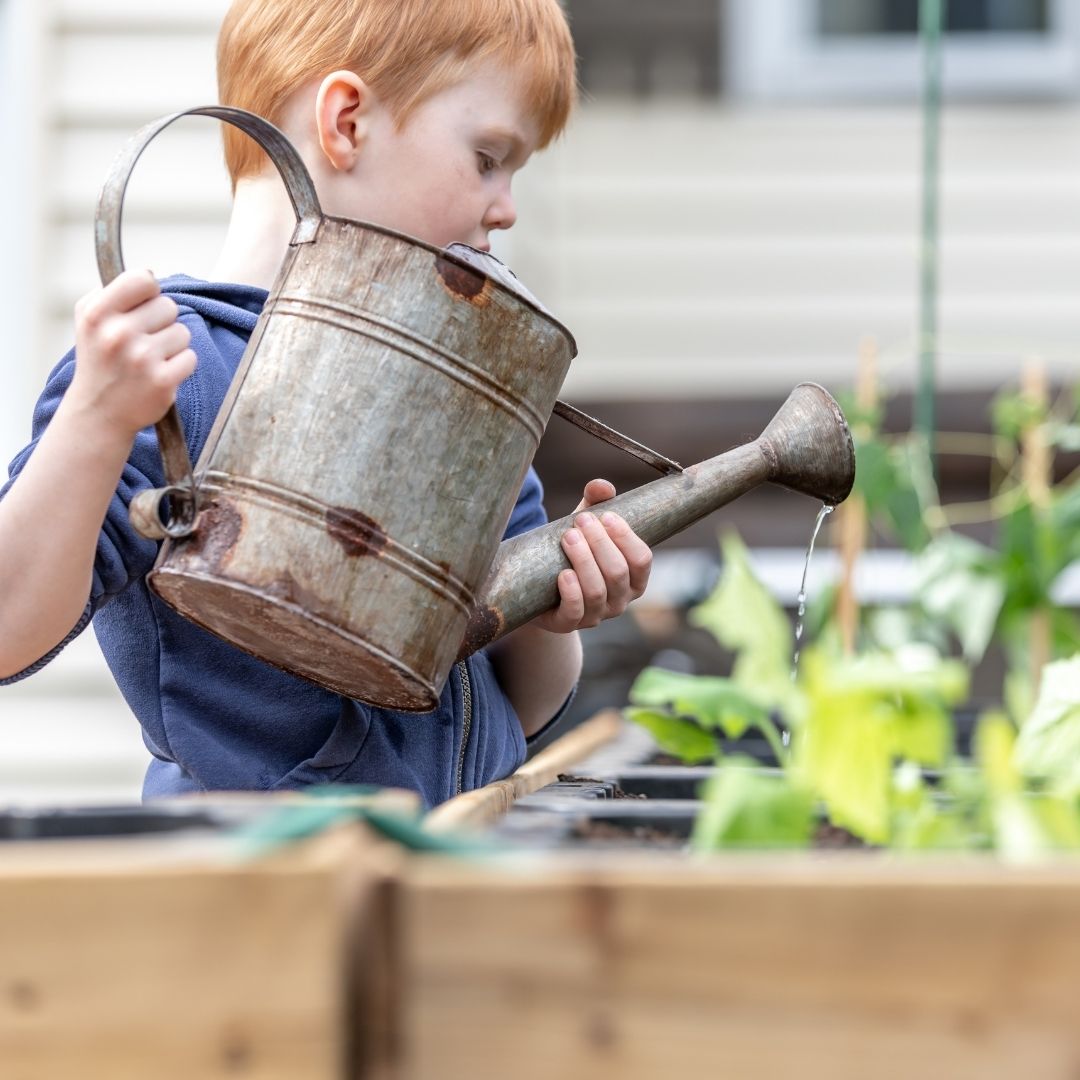 08 Sep

Time to spring into your garden!

Spring's longer days and warmer but not scorching sun make favourable conditions for planting and growing a myriad of plants. With restrictions still in place in Melbourne for the most of spring, there is no better time to give your garden some love and attention.

Don't put off those pesky tasks any longer. Spring into your garden this season so you can have the look you've always wanted!

Spring is the perfect time to plant a variety of flowers, fruit, vegetable and herb seeds and seedlings, but it will take a little preparation to provide optimal conditions for their growth and maturity.

Follow our easy spring gardening tips to have you on your way to the perfect garden:
Weeding
Weeds are a pain for any gardener, not only in terms of aesthetics but they can also hinder the growth of plants and crops. Before you embark on planting seeds or seedlings, spend some time weeding out pesky weeds by pulling them out from the root to stop them growing back quicker. Manual weeding is a much safer option than using chemical and pesticide sprays, especially if you plan on planting edible fruit and vegetables in the same area.
Soil preparation
It goes without saying that healthy soil is paramount to healthy plant growth. Harsh winter conditions mean your soil will need some nourishing. Aerate your soil by digging through with a rake, removing dead grass and debris. Remove any unwanted weeds and nourish the soil with good quality mulch or manure to enhance the soil quality and promote growth. Ensure the soil is well watered and look at adding leaves, mulch or hay to encourage the growth of beneficial insects that will deter other insect pests.
Pick your plants wisely
Spend some time researching what plants you would like to grow and plan out where they are best placed in terms of their optimal growing conditions. Some plants prefer full sun, partial sun and shade, others are hearty and grow in all conditions. Doing your research before going gung-ho on a veggie patch can prevent plants from dying, and money going down the drain. For a comprehensive list of veggies, herbs and fruits that are best to plant in spring, follow these tips from All Green.
Involve the whole family
Kids love to get involved and help out when they can, and gardening is no exception. With the proper protective gloves on, children can enjoy being involved in the planting process. They may even like to have their own section of the garden with plants they are responsible for looking after. Brighten your garden with fairies, insect ornaments, plant tags and more to make it a welcome space for your child to visit.
DIY garden design
If you have the perfect garden in your sights but want to have an idea of how it will look on paper (or on a screen) before you make any permanent changes – then consider the Garden Planner App. Here you can create and design your garden by inputting your layout plans and ideas. This is a good idea to see what the end product will look like and how it will fit in with your backyard or front yard dimensions.
Need to stock up on some gardening essentials? Woolworths stock all your basics – from gardening gloves to pest control. Check out their garden & outdoor range here.
Do you have some handy gardening tips to share? Let us know on our Facebook page!