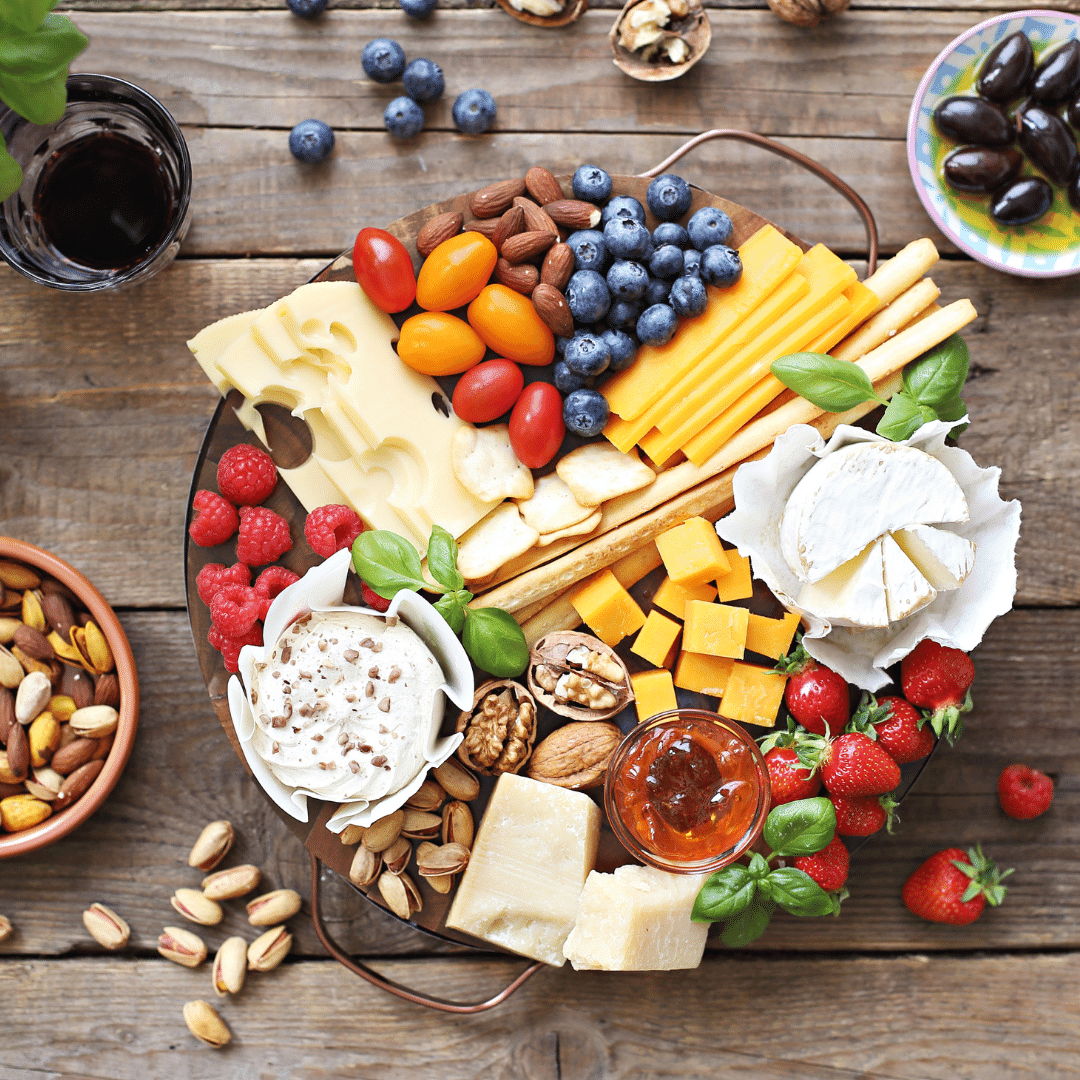 21 Feb

Tips for creating a winning grazing board

Grazing boards are easy to make, look delicious and are great for entertaining. Here's some presentation and ingredient tips for creating the perfect grazing board.
Ingredients to include on your grazing board
One of the best parts of grazing boards are that you can include an array of different foods, which makes it easy to cater for all guests including those with dietary requirements. We've popped some ideas of what to include below:
1. Deli and cured meats
Prosciutto, ham, salami and cabana are great deli meats to add to your platter. You can pick these up from Tasman Butchers.
2. Cheeses
Is it a real grazing board if it doesn't have cheese? Yeah, we don't think so either! Aim to have a couple of different varieties of cheese on your board. Brie and an aged cheddar with extra bite are two popular favourites, and also consider camembert, tasty, gouda and goats cheese.
3. Crackers
Ah yes, can't forget crackers! Rice crackers, almond bread, mini breadsticks, pretzels, little baguette slices and toasted pita bread are perfect for adding to your platter. If you're looking for a new biscuit to add to the board we suggest having a look near the deli section in Woolworths as they tend to display new crackers there that are perfect for pairing with cheeses and deli items.
4. Dips
As you know, there are lots of dips to choose from, however we recommend aiming for dips that will complement the ingredients on the board. Try picking at least one simple one (e.g. hummus or Tzatziki), something a bit more gourmet and one that's a favourite of yours. You might even include a nice salsa, or drizzle some honey on the camembert.
5. Fruit
To balance the savoury items, fruit is the perfect addition. Any berries, grapes, figs, peaches, and dried fruits are always good to include. It also depends what fruits are in season, so it's best to pop in to Central Fresh Market and check out their selection of in season fruits.
6. Nuts and Snacks
Nuts and other snacks are not only tasty, but they also help fill some of the small gaps on your grazing board. If you're after some new snack mixes to include, pop by Inang's Asiamart and check out their selection of delicious Filipino snacks. If any guests have nut allergies remember to leave them off the board!
Presentation Tips
1. A large wooden board, chopping board, or white platter allows all the ingredients to stand out. If you don't have a suitable board or platter, you'll be able to find one at Dollars and Cents.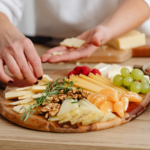 2. Placing the large ingredients such as cheeses, dips and meats on the board first makes it easy to then see and fill the spaces left with your smaller ingredients.
3. For the dips, leave them in their container, or, if you're after a better visual, scoop the dip into small bowls as it looks more appealing to the eye, and also takes up less room (and you can always top the bowls up later).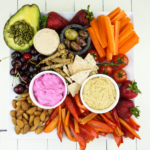 4. For your deli meats you can roll, fold or scrunch them up, or you can fan them out or pile up slices.