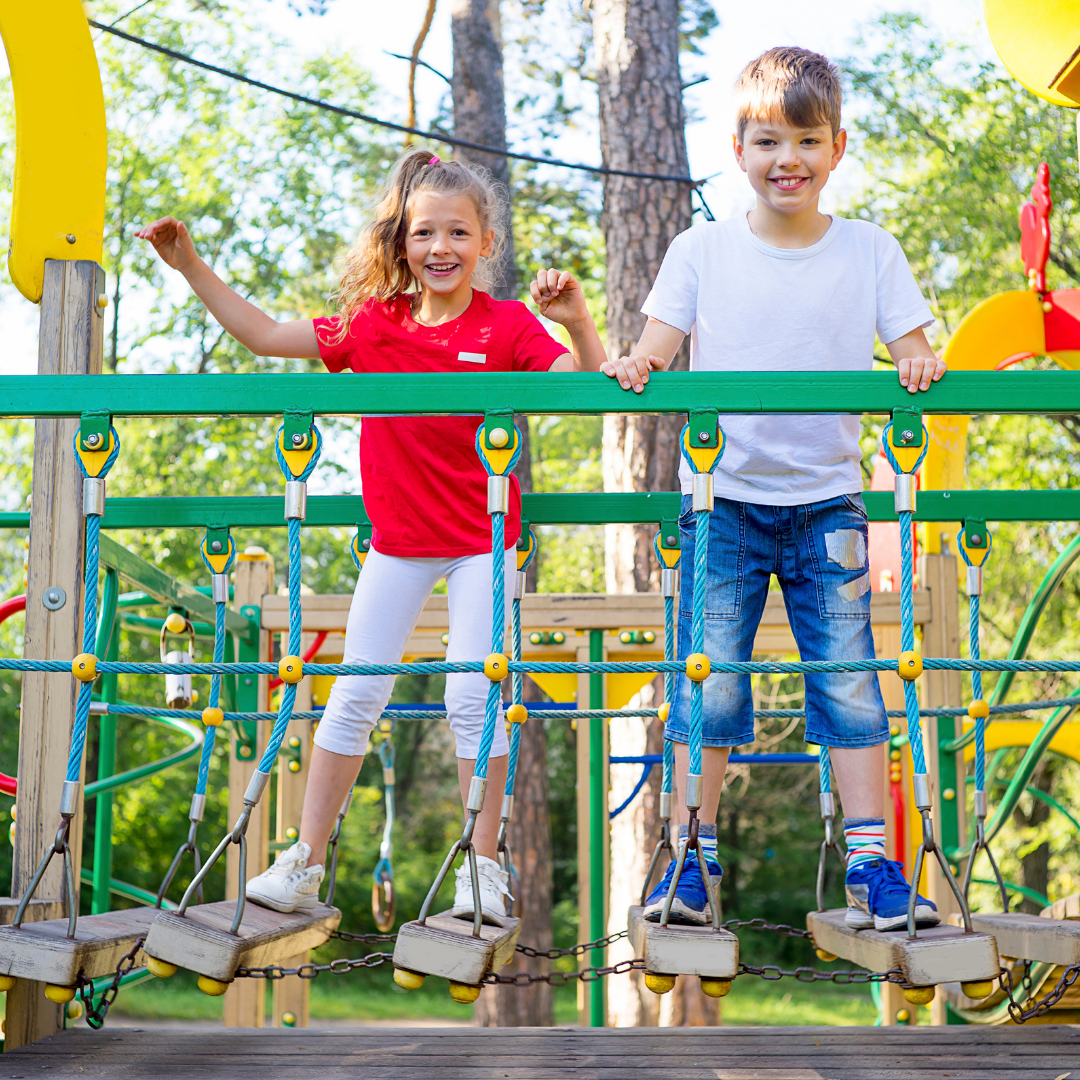 18 Oct

4 Top Parks and Playgrounds in South Morang

Looking for great new parks and playgrounds in South Morang for your kids to explore? You'll find a gem in our top 4 below!
1. Mill Park Lakes Recreation Reserve Playground
Location: 10 Pretty Valley Grove, South Morang VIC 3752
Facilities: Playground, BBQ area, picnic tables
This is an awesome animal themed playground. It's close to the lakes which makes for a great animal exploring to extend your time out.  The kids will have a blast playing with the giant lizard, platypus, turtle, and frog sculptures. With slides, climbing equipment, fireman's pole, tic-tac-toe and a shop keepers window, the kids will also love exploring this colourful playground.
On top of all that, you'll love the BBQ areas, picnic tables and the oval that's perfect for throwing a frisbee or kicking a ball around.
2. Red Gum Picnic Area Playground, Hawkstowe Park
Location: 49 Gordons Rd, South Morang 3752
Facilities: Playground, toilets, picnic tables, walking track
For the kids who love slides they'll have endless fun at this playground thanks to its three slides. They'll also enjoy the fireman's pole, monkey bars, flying fox, steering wheels, swings and the chain bridge. This playground also has toilets close by, as well as tables and huge grassed areas, making it a perfect location for a picnic lunch.
As Red Gum Picnic Area Playground is part of Plenty Gorge Park, there are many great walking tracks, which the kids will enjoy.
3. Stanley Jones Drive Playground
Location: 15 Stanley Jones Dr, South Morang VIC 3752
Facilities: Playground, toilets, BBQ area, basketball court, picnic areas
Say hello to the playground perfect for kids of all ages. With cubby houses, slides, rocker seats for young kids, flying foxes, a chain bridge and climbing equipment for big kids to explore, there's something for everyone!
Add in the BBQs, picnic tables, toilets and shaded areas, and this park is a brilliant place to take the kids for a BBQ lunch and some outdoor fun.
4. Sophia's Playground
Location: 475 McDonalds Rd, South Moranng VIC 3752
Facilities: Playground, grassed areas, picnic chairs
Kids who love climbing will be excited by the big rope structure at Sophia's Playground that they can climb up, through and around. The playground may be small, but the equipment is modern and there are plenty of chairs and large grassed areas, perfect for enjoying a picnic on a nice sunny day.
As Central South Morang is only a short drive from Sophia's Playground, pop in for a cup of coffee and lunch at Maple Tree Café or Ribs and Burgers or pick up your favourite snacks from Woolworths for a delicious picnic.
We hope you and the kids enjoy exploring some of these great parks and playgrounds. If you know of a park or playground in South Morang that's just as fun as our top 4 send us an email or message on Facebook with your recommendations and photos so we can add it to the list!
To keep up to date with our latest news, follow us on Facebook and Instagram.