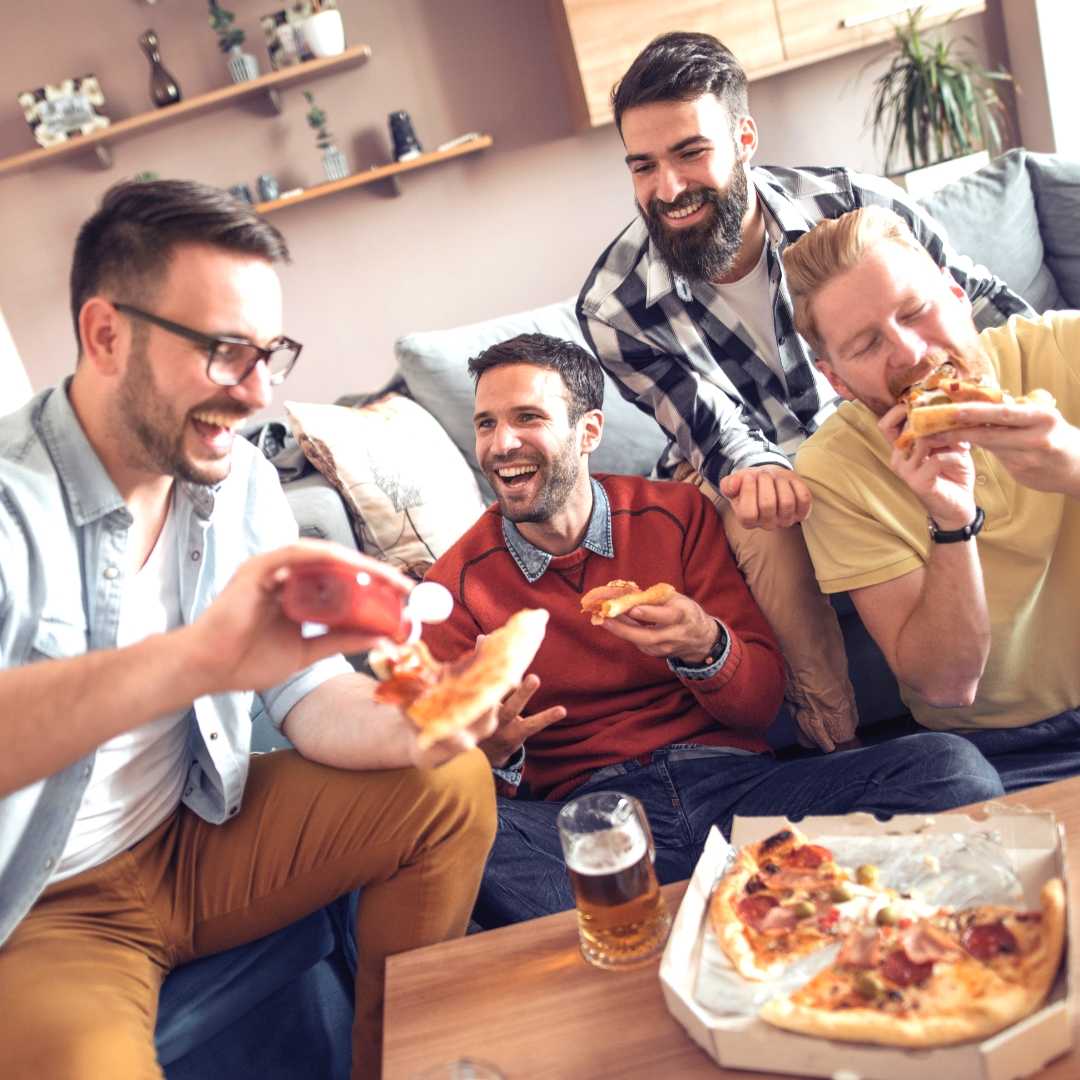 14 Sep

What to make for your mates this Grand Final Day!

The long-awaited match of the year is nearly here! For many of us, Grand Final Day is a great day to get together with your mates and spend quality time watching the footy on the telly. It's a time of relaxation, friends, footy and the great beginning of a greater long weekend.

Of course, the only problem is what to make for your mates when they come over to watch the game… But not to fear, we have some great ideas to save the day!

A great place to start is a trip to the Woolies in our Central South Morang Shopping Centre. The frozen section has an abundance of finger food that is popular with grown-ups as well as the kids. The Woolies website is also a great place to find recipes that will be a hit with everyone. Flaunt your cooking skills using Jamie Oliver recipes or try a unique recipe your friends won't forget from the Cuisine Tab on the Recipe Page.

If you're thinking of a classic Aussie way to spend the afternoon with a BBQ, a great place to visit is Tasman Meats. Tasman Meats has a wide range of meats all grown in Australia and the butchers are always happy to recommend the best cuts for the occasion! Check out more BBQ ideas in our Grand Final Day Post we put out last year.

For some healthy starters or even a refreshing dessert, pick up your seasonal fruit from the Central Fresh Market. A fruit platter is a great idea to cater for a variety of guests who have different tastes in fruit. With the seasons changing it's the best time to start buying grapefruits, sweet strawberries and even some juicy mangoes.

Of course, inviting your friends over, doesn't mean that you need to be cooking up a delicious feast. If you're feeling for some takeout instead don't forget that Red Rooster is just around the corner! With Red Rooster delivering home, you don't even need to head out. We recommend the Mega Feast for you and your mates for you to dig into the variety of chicken and vegetables. On the other hand, if you're craving some pizza, Melbourne born and bred Bubba Pizza delivers home too!

No matter who wins this Grand Final Day, Central South Morang wishes you a great long weekend with your mates. Tell us how it went on our Facebook Page or tag us on your food pics on Instagram!