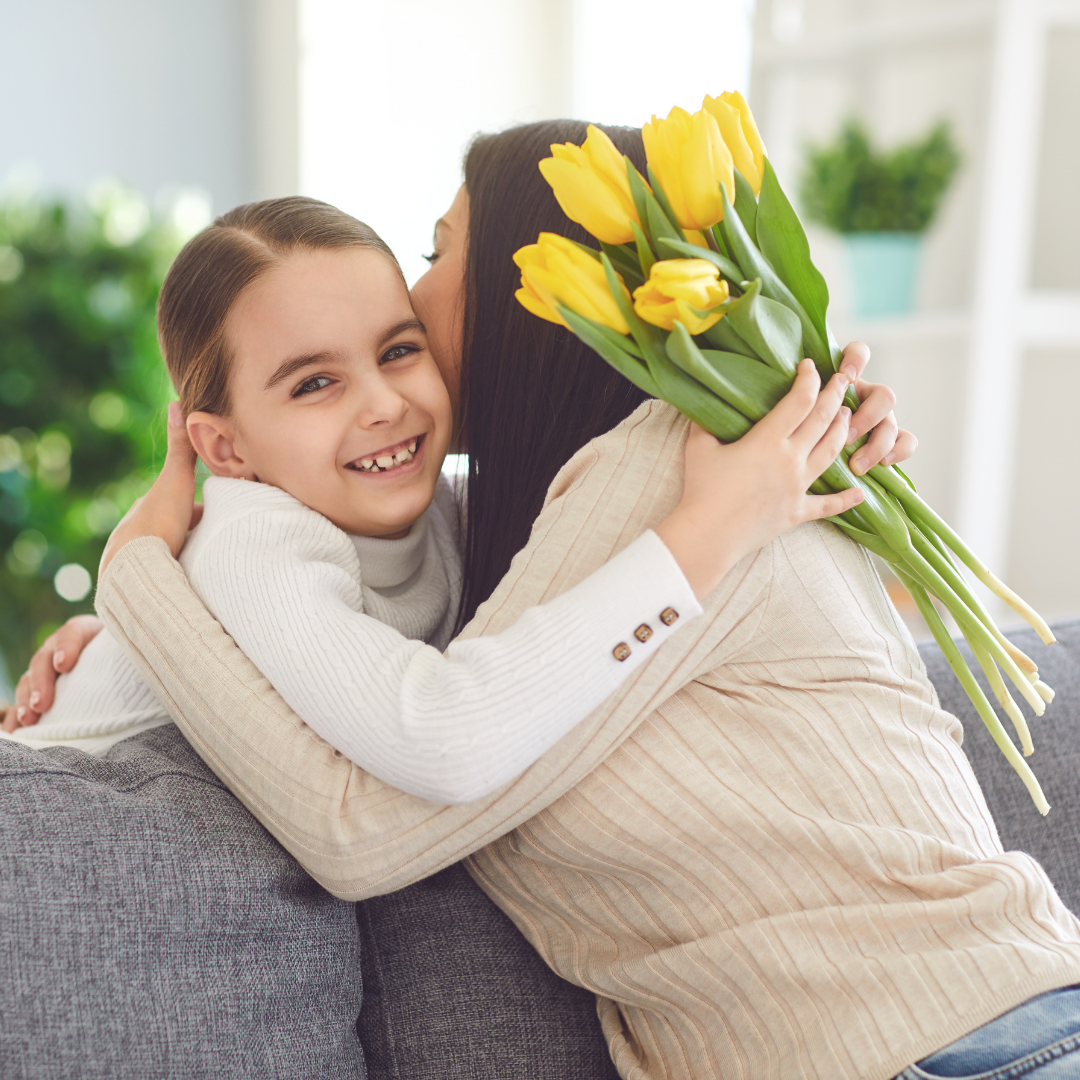 25 Apr

5 Things to do for Mum this Mother's Day

With Mother's Day coming up we've got some fun suggestions for how you could spend the day with the Mum or Mum figure in your life.

Celebrating Mum doesn't have to be elaborate, often it's the simple but thoughtful things that Mums appreciate the most.
1. Does Mum love plants?
If Mum loves her garden, pick her up some new plants or veggies and enjoy some time outside with her in the garden.
2. Enjoy some time Outdoors
Going for walks, bike riding, hiking, exploring new parks, are these some of the things that Mum enjoys? If so, pack some delicious snacks, grab your helmets and bikes and head off. Or pack a picnic and head off to explore a new park.
3. Tea Party Time
Get the kids to help make some little sandwiches (with the crusts cut off of course!), some slices and maybe even some mini cupcakes and set up a fun high tea at home session. Maybe the Queen will pay a visit this special High Tea!
4. A special meal
If Mum enjoys a delicious coffee and brunch, treat her to a lovely breakfast at Maple Tree Café. Or pick up her favourites from Tasman Meats and Woolworths to cook her an awesome breakfast or lunch. If your cooking is a little rusty, takeaway from Ribs and Burgers would go perfectly with a movie session (her favourite movie or TV show of course!). You could even get more family together for a special dinner.
5. Celebrating remotely?
If you're unable to be with your Mum this Mother's Day, send her some card or board games in the lead up to Mother's Day and during your video call on the day after you've both shared all the recent news play some old school games. You might even had kids that will join in. It'll create some fun memories.
Looking for a special gift?
For some Mother's Day gift inspiration check out our list of gift ideas for Mum.
To keep up to date with our latest news, retailers and giveaways, follow us on Facebook and Instagram.